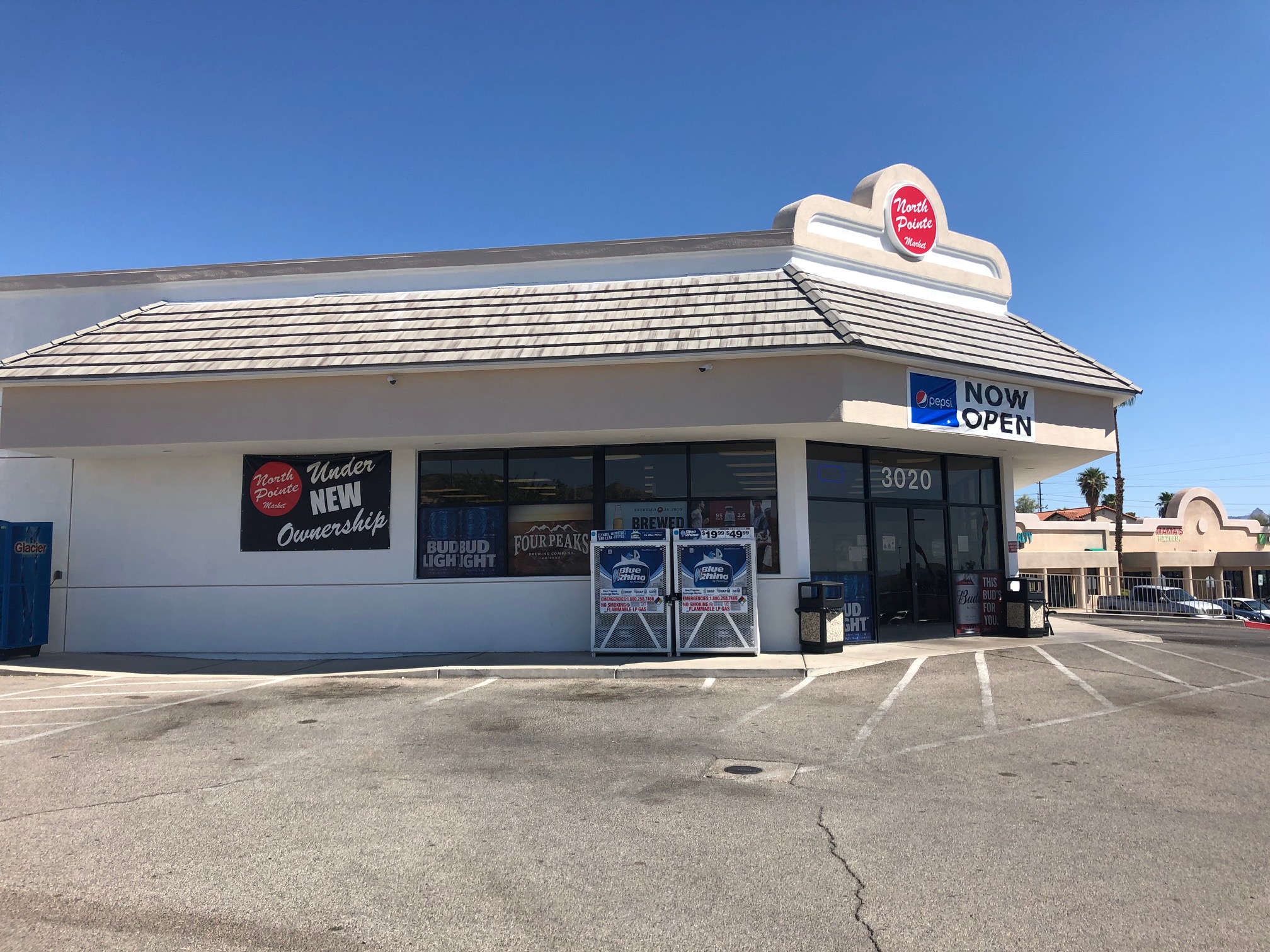 North Pointe Market newly opened and remodeled in September 2019. We carry a full line of products and service a self-serve fueling station with 8 pumps. Enjoy a fresh cup of coffee, Krispy Kreme Doughnuts, Deli sandwiches and much more! We are open 24/7 to the community. Like our sister store South Pointe Market we are ALWAYS Laughlin's Lowest GAS PRICES….ALWAYS!!! A new gaming area will be coming soon to this location, so hang tight… It will be great!
We are easy to find!… At the intersection of Needles Hwy and El Mirage Way in uptown Laughlin, NV.
Follow us on Facebook!
Map of Laughlin, NV